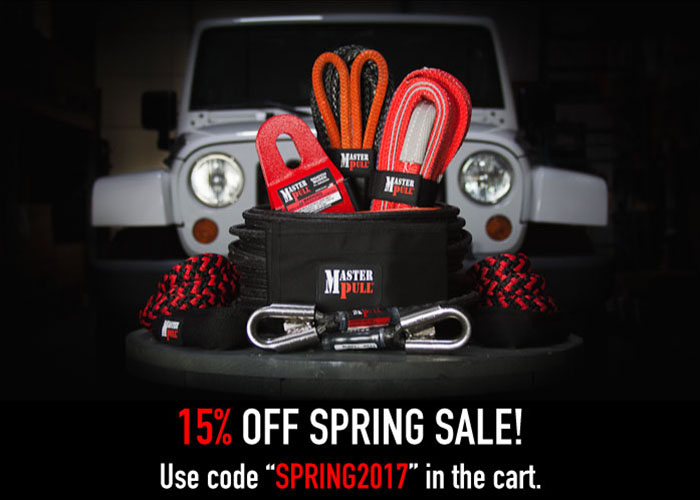 Easter Bunny leave you hanging? Tax return burning a hole in your wallet? Do yourself a favor and get prepared for spring adventures! Outfit your vehicle with recovery gear you can count on.
All products below are 15% off through the end of the month and benefit from free shipping on orders over $150!
Enter coupon code "SPRING2017" in the cart to apply the discount. Offer not valid on Limited Edition Superline XD. Sale ends 4/30/2017.